Safety Hud 2.0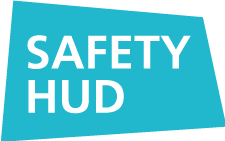 Safety HUD – Food alerts are everywhere, find them in one place!
The fundamental tool to monitor food frauds and food safety issues now supports your risk assessment with new features: mitigation strategies, vulnerability rates, increasing issues, testing hints. Coverage for Food and Food Contact Materials.
Why Safety Hud?
Has any fraud recently affected the market?
How could I know?

Let's flip this!
Safety HUD monitors 100 official sources and online press news. Real experts feed the tool with an average of 50/90 alerts per day (safety and fraud issues) 

Get access and run a search setting ten parameters including food product, food matrix, types of fraud or issue, geographical area of interest.
How many safety issues affected my export markets in the last month?
More than the previous one?

Let's flip this!
Run a comparative search by selecting the right parameters and make a comparison between the two months.

In the statistics panel, you will get graphs, charts and percentages to see what happened during each month thanks to many compared data.
I have to perform a risk assessment on my products/raw materials.
How can I do it?
Let's flip this!
Run a search and check the latest alerts to see whether there are warnings.

In case of safety issues, you can explore possible mitigation strategies.
In case of frauds, you will find the latest vulnerability rate of the product and explore available testing methods to take a step forward, too.
What you will find in Safety Hud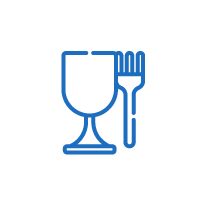 Daily monitoring on FOOD and FOOD CONTACT MATERIALS
On hundred official sources from 58 countries and many online media are monitored daily to provide food safety and food frauds. Fourty-three countries covered for Food Contact Materials. More than 50,000 items are currently in the tool.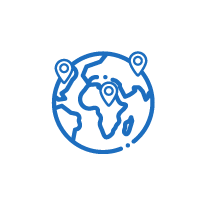 Live figures with world coverage
Figures and trends constantly updated in your home page. Emerging issues, outbreaks, most hit products and much more! Real time data for real time breakdowns.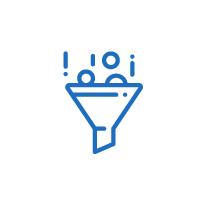 Save, search, set push alerts
More than ten filters available to run a customized search according to your needs. Save your searches to keep track in the future. Set a notification to be alerted by email whenever new issues are recorded.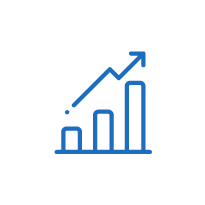 Statistics panel to extract facts and figures
A specific function transforms your search into statistics: a panel to get a map of the issues, a list based on geographical area, a figure of food categories and much more.
Features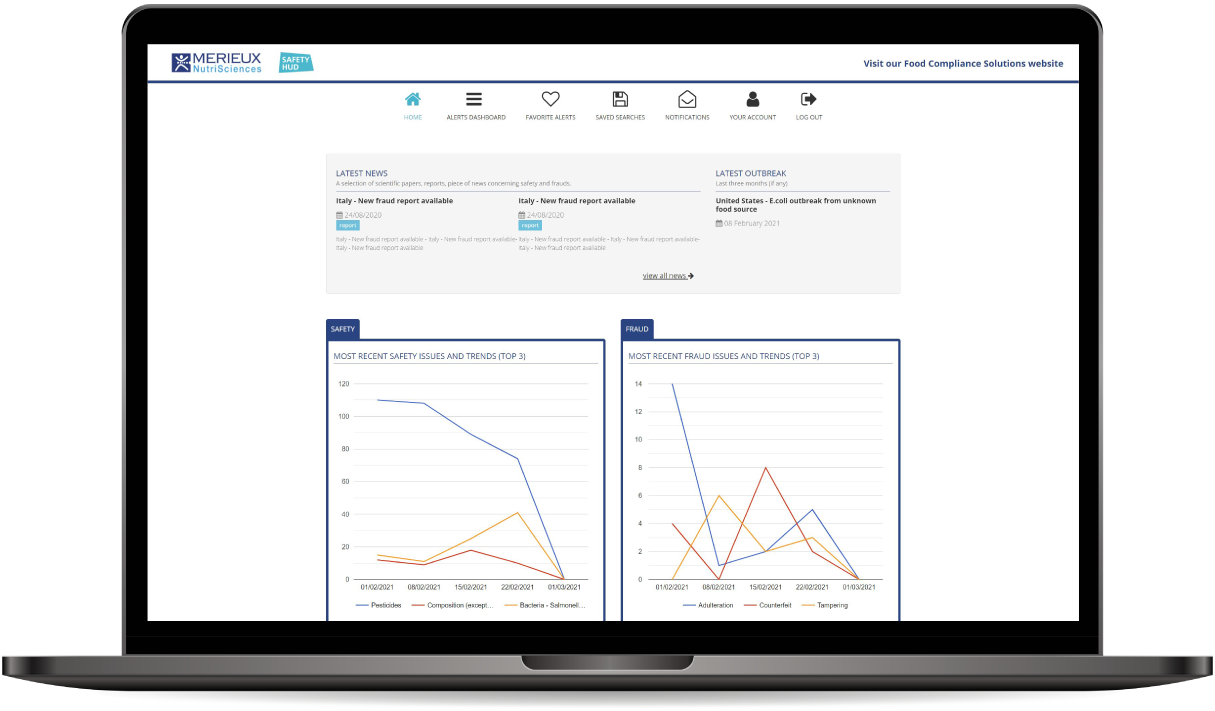 Double dashboard
Daily updated insights on worldwide issues: one panel is dedicated to food safety issues and another one focuses on food frauds.
Most affected products, increasing issues, latest outbreaks and much more!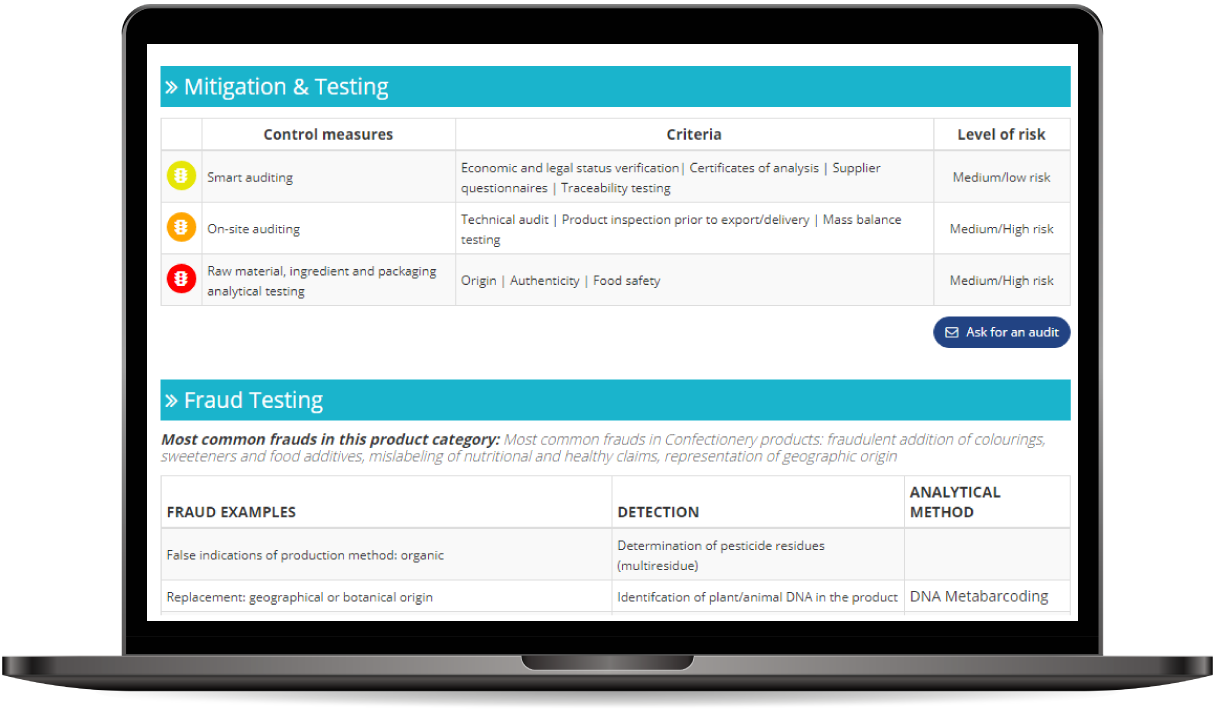 Testing hints and mitigation strategies
If a fraud affects a specific food matrix, you can open a pop-up window to check which test methods on food fraud authenticity are available.
When an alert remarks a food safety issue, a mitigation strategy hint appears. In both cases, you can get in touch with our experts to explore further useful services available.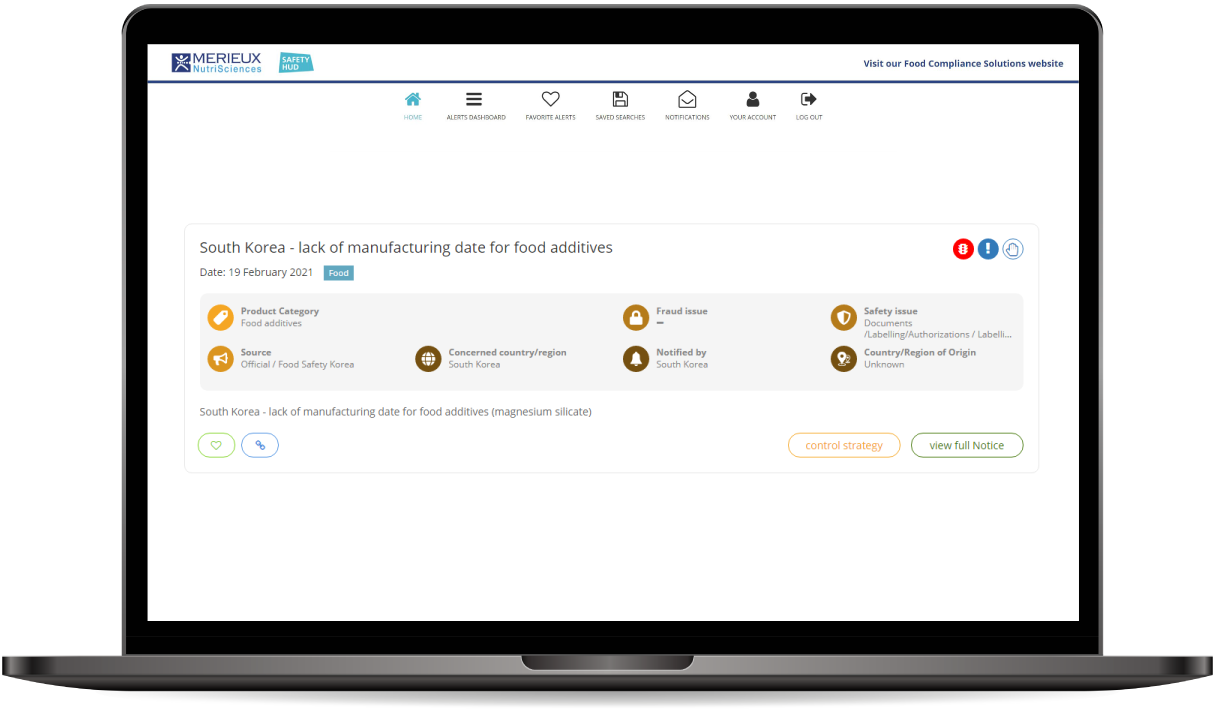 Fraud vulnerability rates and safety warnings
If in the last weeks a food safety issue has been recorded too many times, a warning signal marks the notice.
Concerning notices on frauds, a traffic light expresses if a food matrix has recently been affected too many times or not. Both icons are "live data" and can change anytime.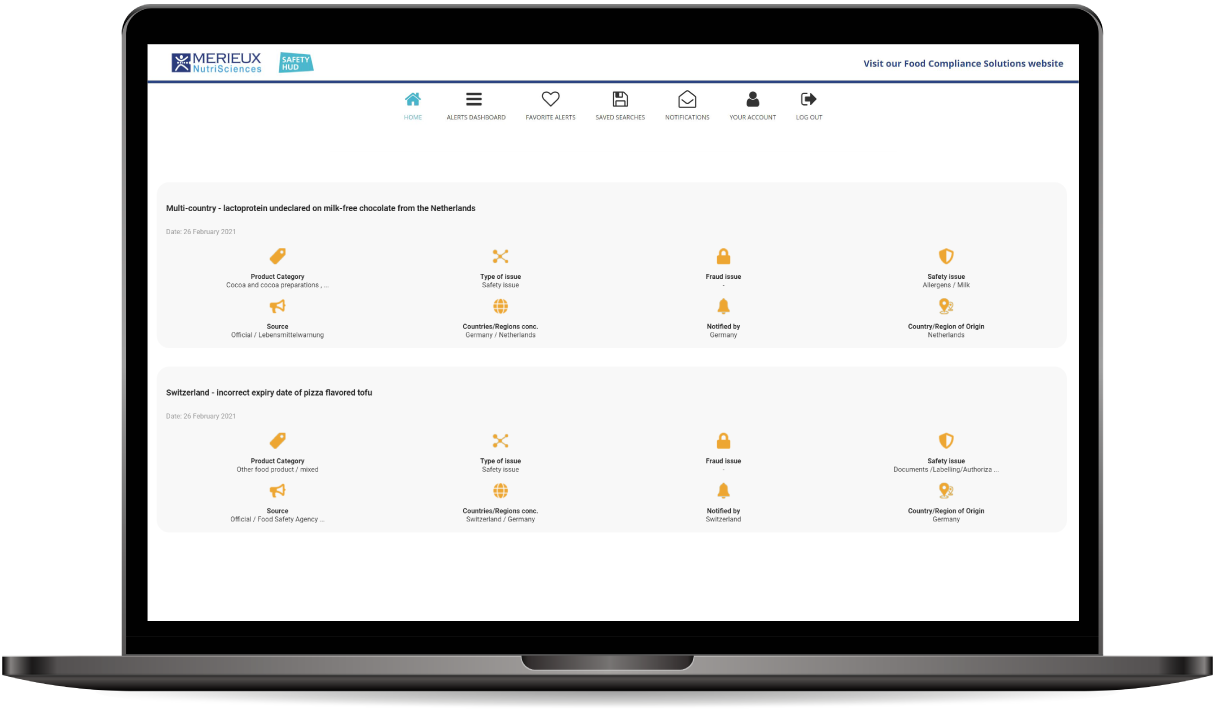 Push alerts
To know whether some issues have been recently detected in your supply chain (from the country of origin to the export market), set a push-alert using as many filters as you need.
The tool can send you a daily mail with all the issues detected in the last 24 hours with a specific country of origin in a certain food category/food matrix.
And there is more
Fraud list according to GFSI
Safety HUD adopts GFSI food fraud definitions to list fraud items. All the notices inserted in the tool before the new 2021 release are already aligned with this approach.
From food categories to matrixes
Every notice published after Jan. 1, 2021 provides the food matrix of the impacted product according to 360 matrices and, eventually, a tag for mentioned ingredients/raw materials.
XLS Download
You can download up to 5,000 alerts per year in Excel format. A counter will show you how many remaining items can be downloaded.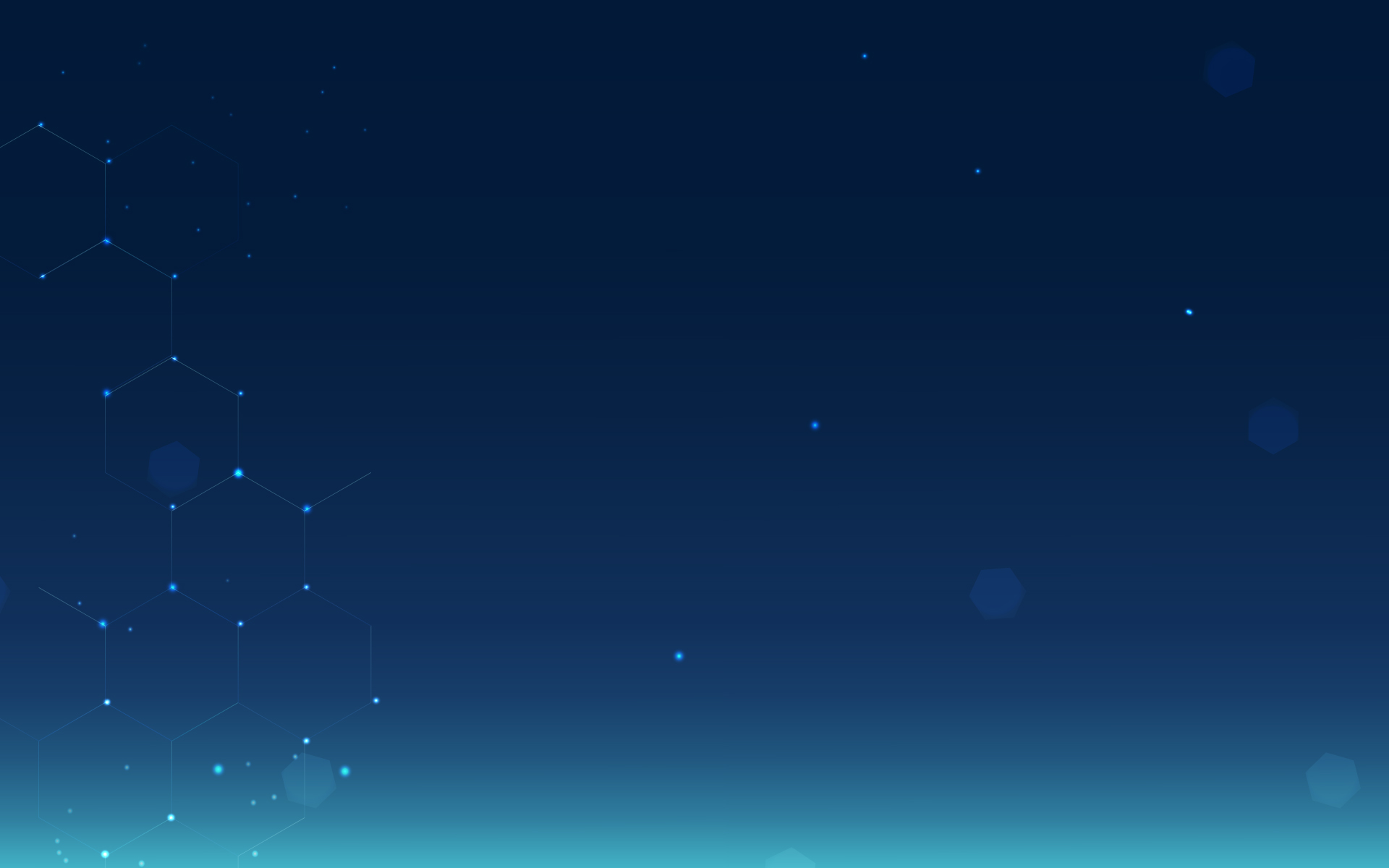 Get in touch with our food experts for proactive developments
Food safety reports / audits / support for testing
If you need to be supported in your risk assessment, if you are looking for a support in finding the best testing process to authenticate your product or if you need an audit in your sites, please contact us. Use Safety HUD to ask for support! Subscription plans
10 days free trial
Number of user: 1

Notices dashboard - daily updated

Multi-filter search page

--

--

--

--

--

--

--
Pro
Number of users: you choose

Notices dashboard - daily updated

Multi-filter search page

--

--

"Favorites" area

--

Download list of notices in XLS file (5.000 notices/year)

--

--
Advanced
Number of users: you choose

Notices dashboard - daily updated

Multi-filter search page

Statistics

Compared statistics

"Favorites" area

Save your searches (unlimited)

Download list of notices in XLS file (5.000 notices/year)

Download statistics in PDF

5 notifications/user