EFSA: NEW INTAKE THRESHOLD FOR PFAS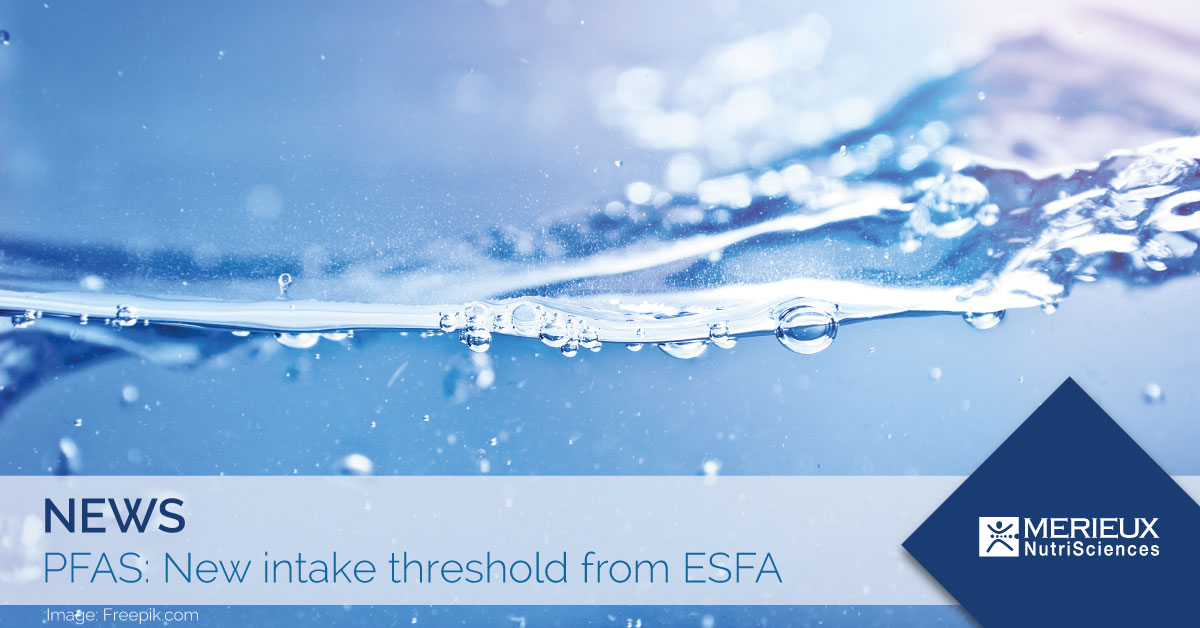 The European Food Safety Authority (EFSA) has established the new Tolerable Weekly Group Intake (TWI) for PFAS taken through food, which is equal to 4.4 ng/kg/bw total.
EFSA's scientific evaluation included the main perfluoroalkyl substances (PFOS, PFNA, PFOA and PFHxS) produced and used in multiple industrial sectors (textiles, automotive, plastics, packaging) which, after being released into the environment, can contaminate water, air and soil, becoming in the end part of the food chain, with harmful consequences for human health.
These substances are absorbed by living organisms due to their presence in food products directly in contact with a contaminated environment such as fruit, eggs, egg products, fish, feed, water. Another way of food contamination can be through packaging and industrial machinery used during the production process. Once in contact with the body they can cause - as shown by some scientific studies - hypercholesterolemia, hypertension, thyroid dysfunction, ulcerative colitis and kidney tumors.
These are some of the reasons why greater consumer protection from exposure to PFAS-contaminated food is desirable and necessary through careful risk management that considers these new levels of tolerability.