FOOD FRAUD: WHAT DOES IT MEAN AND WHAT ARE THE DIFFERENT TYPES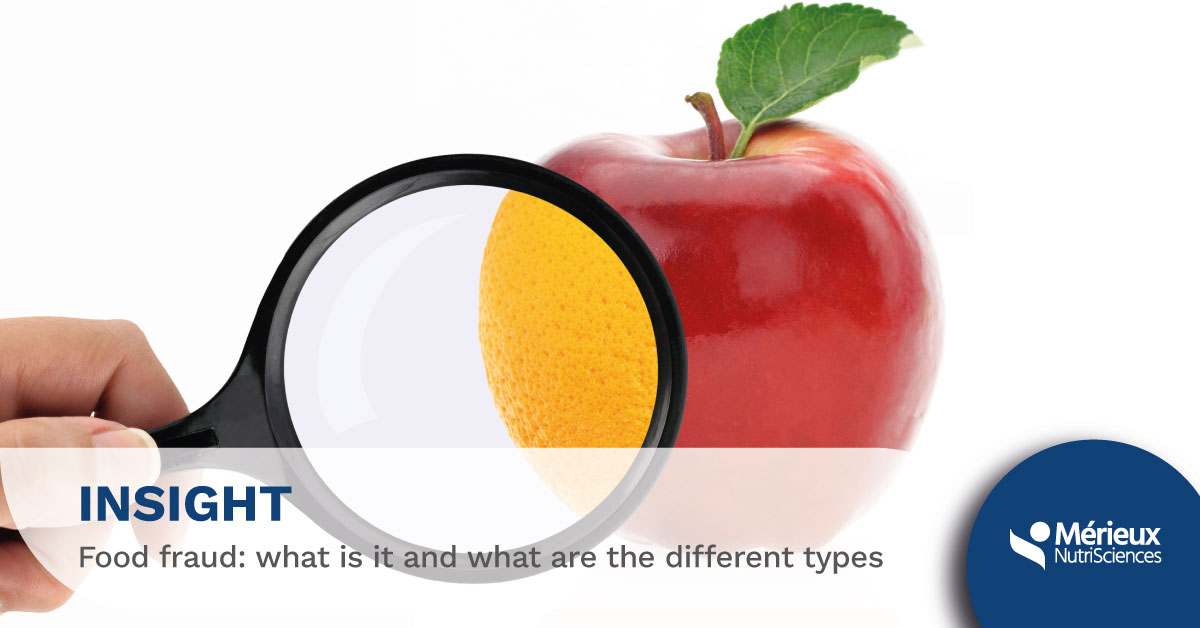 Food fraud is understood as the production and marketing of food that does not comply with current regulations (intentional act) by undertakings or private individuals with a view to deceiving purchasers by deriving undue economic advantage from them and/or causing harm to the health of consumers. Food fraud is divided into: 
Commercial food fraud is realized to obtain illicit profits through inconsistencies and/ or falsifications relating to the name, origin, quality, quantity of food, causing economic damage to the customer.
Health food fraud which represents a health risk for consumers because the foodstuffs are adulterated with chemicals and/or contaminants potentially harmful to human health.
The different types of food frauds are: 
Dilution: mixing an ingredient with high value with an ingredient of lower value. (ex: olive oil diluted with tea tree oil)
Substitution: replacing an ingredient of the product of high value with another ingredient of lower value (ex: sunflower oil partially replaced with mineral oil)
Concealment: hiding the low quality of a food product or food ingredient (ex: dangerous dyes applied to fresh fruit to cover its defects)
Unapproved enhancement: adding unknown and undeclared substances to food products in order to enhance their quality properties (ex: addition of Sudan dye in spices)
Counterfeiting: infringement of intellectual property rights (ex: trademark falsification)
Mislabelling: placing false claims on the label/packaging (ex: country of origin falsification)
Grey market: production, theft, diversion (ex: sale of undeclared products)
Food fraud is distinct from a non-compliance with the legislation in force, if the case study corresponds to four main conditions: breach of Community rules on the agri-food chain, deception of customers, undue economic advantage and intentional action.
Do you want to get daily updates on food frauds? Try Safety HUD for free, the Mérieux NUtriSciences' digital tool to monitor food alerts and frauds all over the globe.