GLYPHOSATE: THE EUROPEAN CHEMICALS AGENCY (ECHA) CONCLUDED THAT GLYPHOSATE IS NOT CARCINOGENIC.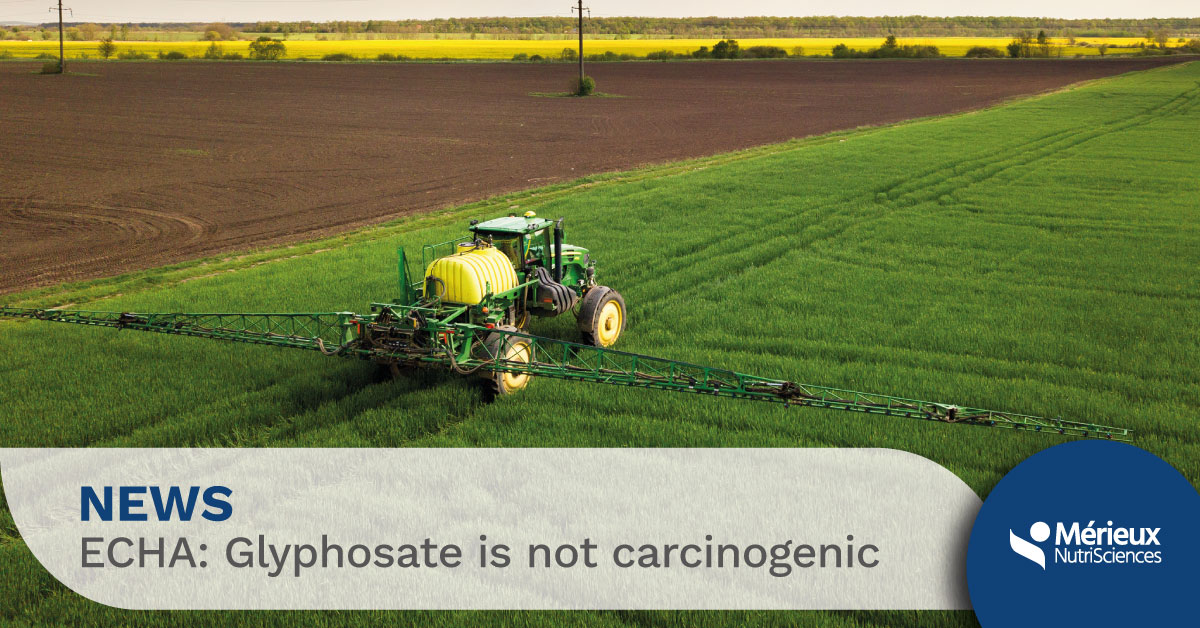 The ECHA Risk Assessment Committee (RAC) confirmed that glyphosate is a chemical substance that can cause serious eye injury and be toxic to aquatic organisms, but on the basis of numerous scientific data concluded that its classification as substance carcinogenic, mutagenic and/or toxic to reproduction is not justified.
The ECHA opinion will be sent in August 2022 to the European Commission and the European Food Safety Authority (EFSA), which will publish its risk assessment in July 2023.
The European Commission will analyse the conclusions of the EFSA and submit to the Member States a renewal report and a draft regulation on the possibility of renewing the approval of glyphosate.