FOOD SAFETY CULTURE IN EU REGULATION
A recent draft issued by the European Commission sees Food Safety Culture appearing as a general principle.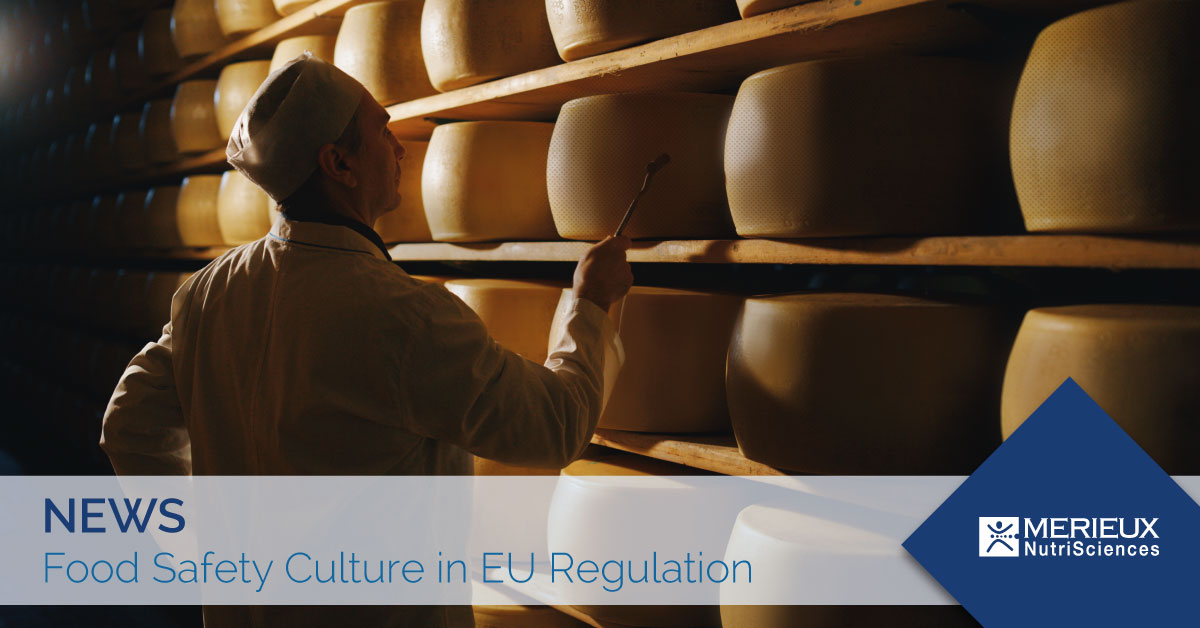 Food Safety Culture can be defined as the food safety behaviours, attitudes and beliefs shared by a group of people. It is these elements that determines the solidity of a company's food safety management. In fact, a company's food safety culture is a reflection of "how we ensure food is safe here".
The Codex Alimentarius Commission is expected to adopt a revision of its standard on the General Principles of Food Hygiene in the coming months. This update introduces the concept of Food Safety Culture as a general principle including allergen management and food redistribution.
The goal of Food Safety Culture is to improve employee awareness and their behavior in food production plants. In the update, a clear definition of responsibilities is required, along with documentation update, controls compliance, in terms of timing and effectiveness, training and supervision of personnel. This is because culture plays a fundamental role in the management of food safety and these new indications will ensure that the regulations are aligned with the growing expectations of consumers, leading companies to improve.