FRONT NUTRITIONAL LABELING (FoP)
The report of the European Commission lists and evaluates the different types of FoP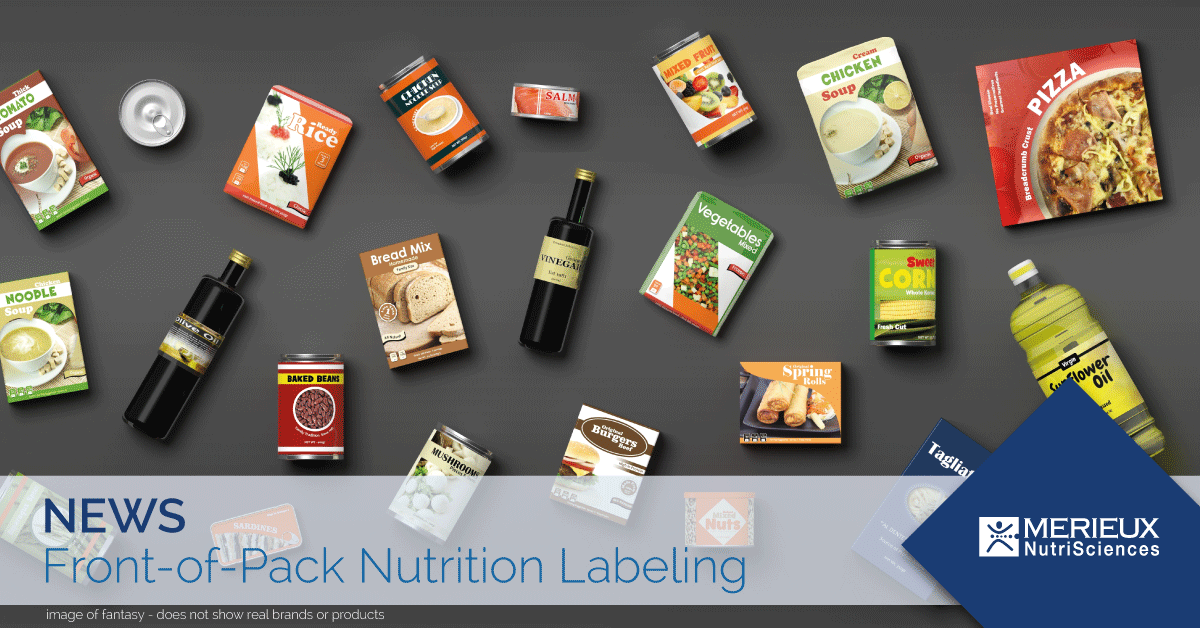 In recent months, we have already discussed some types of front nutritional labeling –including NutriScore and NutrInform – and their implications for the food labeling.
The "Report from the Commission to the European Parliament and the Council regarding the use of additional forms of expression and presentation of the nutrition declaration" has been recently published: it aims at providing an assessment of all types of non-mandatory nutritional indications adopted by the Member States and UK, including FoP. 
The report was expected within the end of 2017, as required by EU Regulation no. 1169/2011, but it was postponed to allow the European Commission to collect more data on the application of the rule; included, we may find a clear list of all the forms developed so far by the Member States and UK.
TYPES OF FRONT LABELING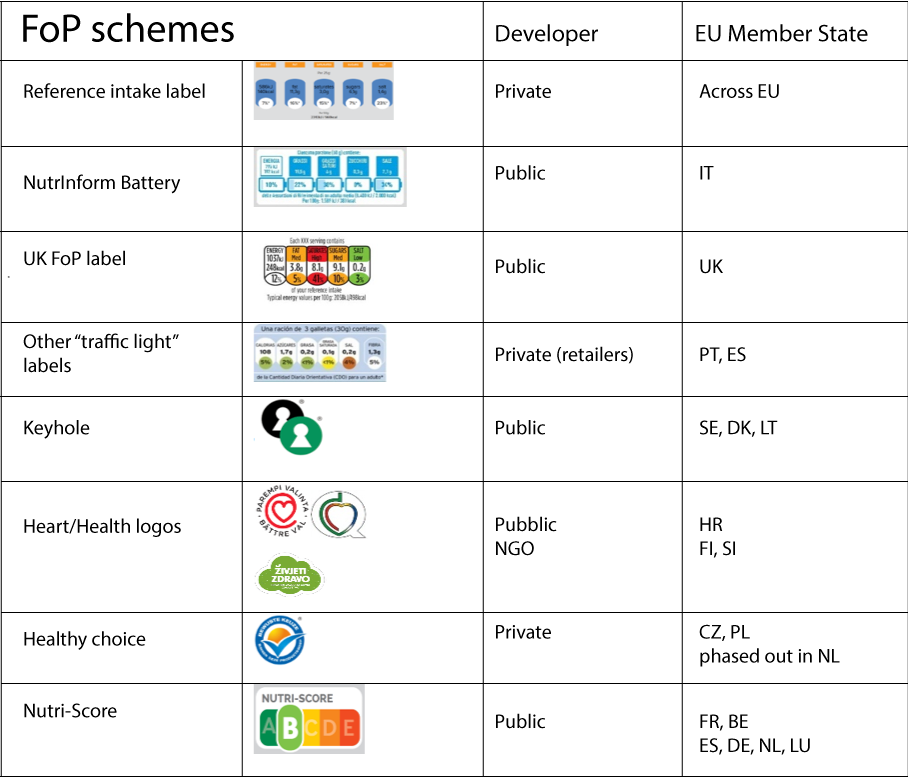 These are the types currently used in EU countries and UK, but there are also cases from other parts of the world: Israel, for example, made the front labeling mandatory with the so-called Red symbols, indicating when a food product contains high level of sugar, fat or salt  (we will discuss this shortly in a dedicated article).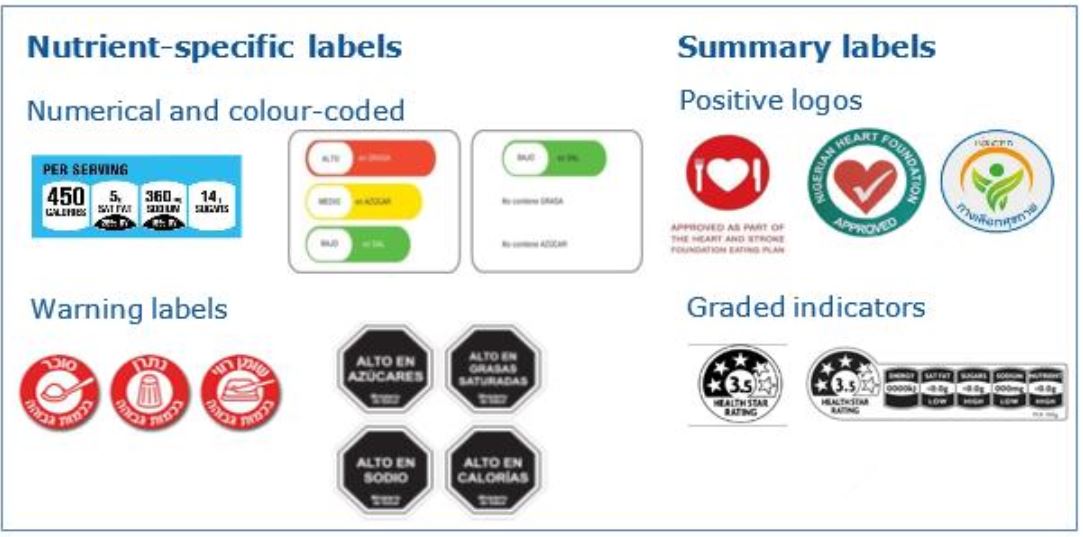 In any case, all forms refer to the guidelines of the Codex Alimentarius and aim at providing the consumer with the appropriate tools to identify and better understand the nutritional values ​​of food products.
THE RESULT
This is the reason why the Commission's report positively evaluates the front labeling. Because –although voluntary so far– it proves to be successful in its intent. The studies show that the nutritional information on the front of the packaging is recognized and consulted more often by the consumer, with effects on his choices of food products and purchasing.
According to the Commission and thanks to the promising outcome, the next step is to introduce a harmonized and mandatory FoP system at EU level that will be proposed shortly.