LATEST TRENDS IN FOOD PACKAGING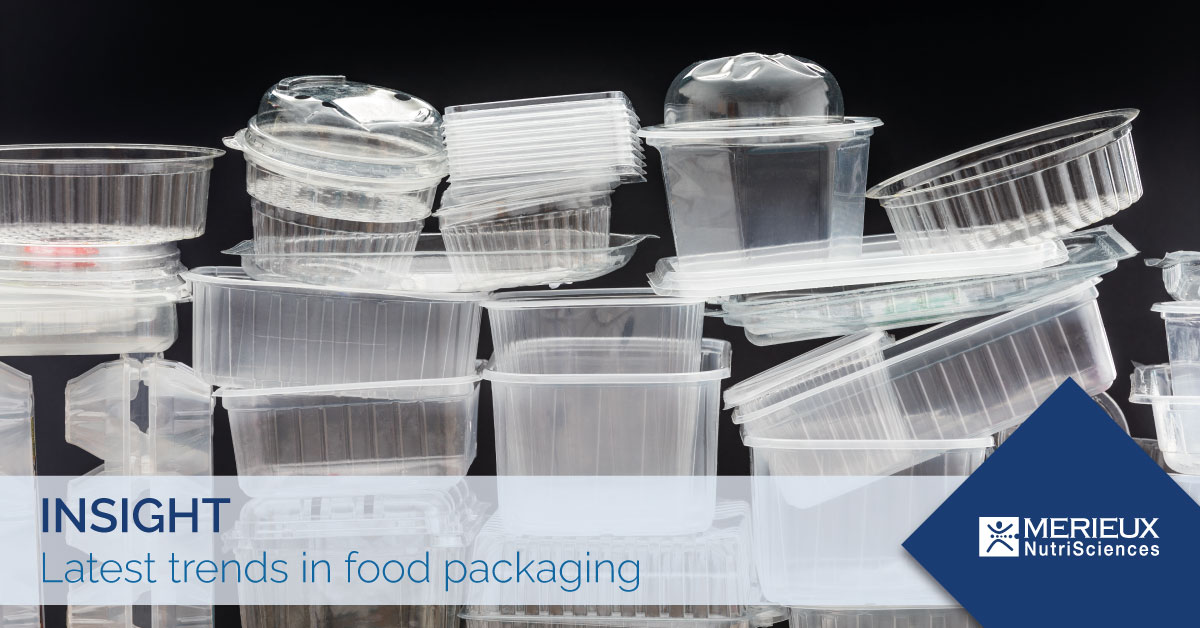 This health crisis has seen packaging as the primary mean of protecting food and consumers. In addition to facilitating logistics and distribution, packaging gives a greater sense of hygienic safety to consumers, who are increasingly concerned about health, becoming a key factor in choosing many food products.
This has created several trends in the field since the beginning of this year, destined to evolve with the transposition of the European Commission's Single-Use Plastic (SUP) Directive.
SPECIFIC PACKAGING FOR ONLINE COMMERCE
This year saw record growth in online commerce, including the purchase of food products, from supermarkets, restaurants and fast food to cope with closures during lockdowns. E-commerce implies the use of adequate packaging to avoid damage to the transported product and adapted to the distribution channels. At the same time the goal is to reduce the amount of materials used, integrating primary and secondary packaging, thus facilitating automation, and improving productivity by lowering costs.
In this case, the dimensions of the package must be adapted to the product to minimize shock-absorbing materials such as plastic airbags. Hence, online commerce becomes a development opportunity for compostable and recyclable materials.
INCREASE IN THE COST OF RECYCABLE MATERIALS
Until a few years ago, when the issue of sustainability was not a hot topic as it is today, reusable packaging was not synonymous with food safety, therefore single-use plastic has become widespread.
The world pandemic has certainly not changed this trend given the increase in demand for Ready-to-eat and Easy-to-prepare foods, but in the meantime the European Union is preparing to implement the SUP Directive (EU Directive 2019 / 904) which will enter into force on 3 July 2021. It is therefore necessary to seek more sustainable solutions.
Given the situation, it certainly does not help that the greater availability of oil due to its low consumption has led to a decrease in the price of virgin materials and an increase in the price of recycled materials. Cellulosic materials have also increased their prices due to their importance in online commerce.
SINGLE-DOSE PACKAGING FOR HORECA
Linked to the two previous trends seen so far, in 2020 there was also an increase in single-serving packaging for separately packaged condiments. They are difficult to recycle packaging because they are generally accompanied by food residues, and difficult to separate from other types of plastic due to their small size.
In this field, a door opens to more sustainable materials, such as those from renewable or biodegradable sources.
MEASURES TO PROMOTE THE SUSTAINABILITY OF PACKAGING MATERIALS
The scenario is clear: all the trends reported have led to an increase in packaging materials which in most cases are transformed into non-recyclable waste. If we add to this the will of the European Commission to continue with the transposition of the SUP Directive, it is clear that finding sustainable packaging solutions is more necessary than ever. Some of these consist in using alternative materials, reviewing the structure of the packaging (in particular the multilayer one) and greater attention to ecological design.