NEW MAXIMUM LEVELS OF PYRROLIZIDINE ALKALOIDS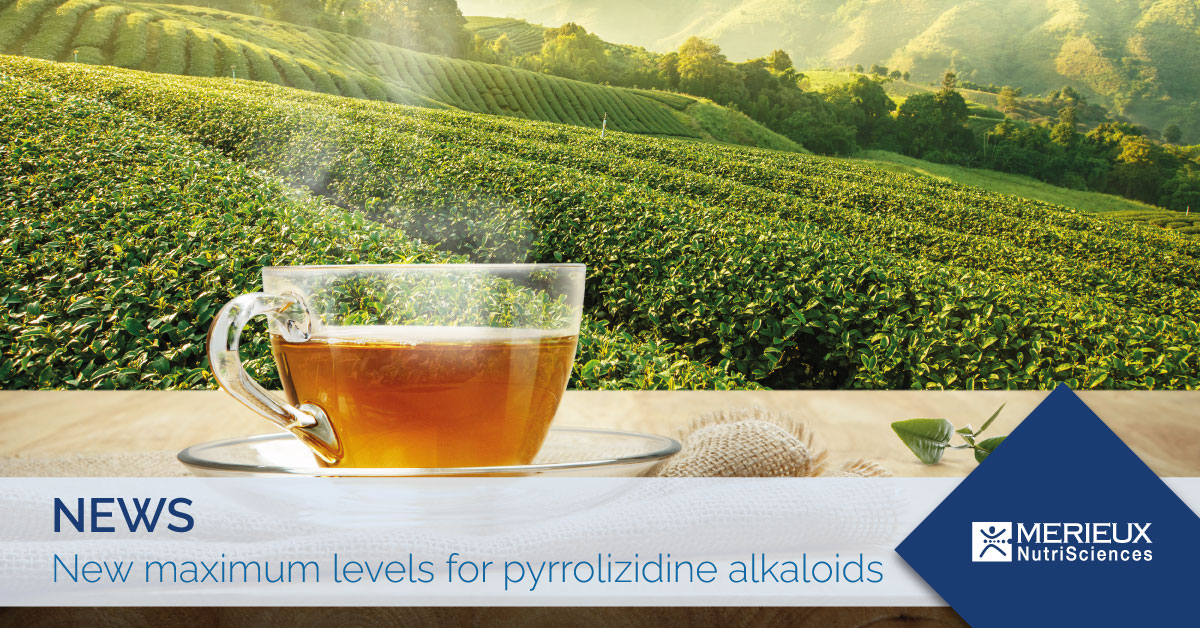 The European Commission has established new maximum limits for pyrrolizidine alkaloids (PAs) in various food products.
Pyrrolizidine alkaloids (PAs) are secondary heterocyclic metabolites, with a typical pyrrolizidine ring, produced by various plant varieties such as Asteraceae, Boraginaceae, Heliotropiaceae, Apocynaceae, Orchidaceae and Fabaceae.
They can contaminate wheat, milk, honey, eggs, herbal infusions and dietary supplements and can cause severe hepatotoxic, genotoxic, cytotoxic, tumorigenic and neurotoxic effects in humans and animals.
Regulation (EU) 2020/2040 of 11 December 2020, which amends Regulation (EC) no. 1881/2006, establishes new maximum values ​​for the presence of pyrrolizidine alkaloids in food products such as tea, chamomile, infusion herbs, food supplements with plant and pollen-based extracts, pollen and pollen-based products, fresh borage leaves and frozen, dried herbs such as borage, marjoram, lovage, oregano and cumin seeds.
The application will not be immediate, since evaluating the type of products in which the levels of pyrrolizidine alkaloids must be controlled, it is observed that they have a fairly long useful life (up to three years). Therefore a transition period appropriate to the circumstances is needed. Regulation (EU) 2020/2040 will be applicable from 1 July 2022.
As regards the maximum values ​​envisaged, the regulation provides: