Draft of nutritional table from literature data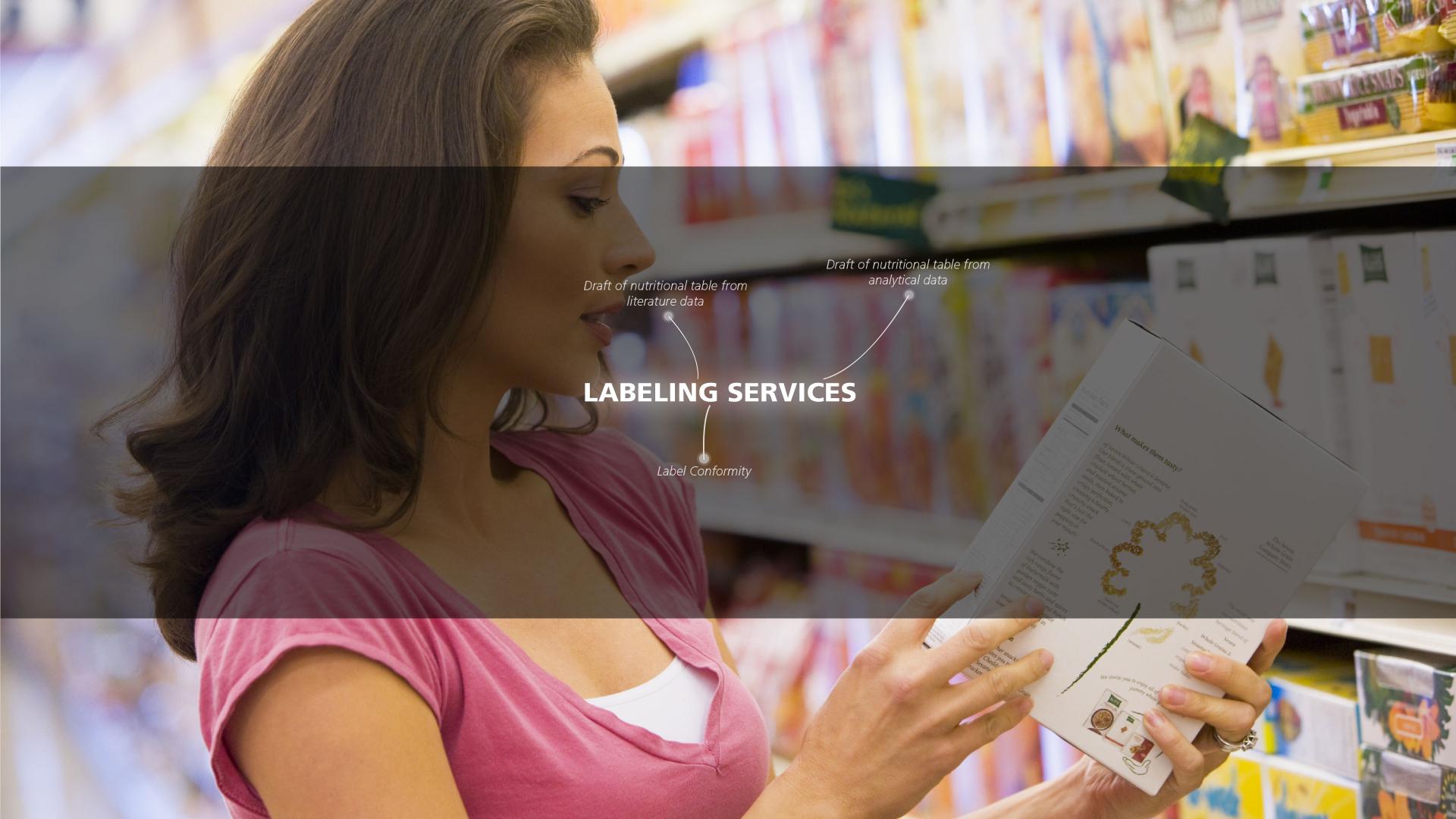 Draft of nutritional table from literature data
All over the world, consumers are becoming more aware of nutrition information when choosing products they want to buy. Nutrition labeling provides information on the content of food nutrients in a standardized format. Depending on the country of destination, nutrition labeling  has to meet different regulatory requirements.  If no laboratory analyses have been performed on the product and no nutritional claims will be used on the label, Mérieux NutriSciences Labeling and Regulatory can support companies by creating a nutrition label using official databases. Nutrition labels compiled using databases will be compliant with the regulations enforced in the destination country.  This method utilizes the product recipe with standard weights and measures to calculate the nutritional content of the final product.
This service includes the calculation of nutrition values and the full label format, complete with the mandatory wording in the language of the destination country.
Products submitted for database analysis are assessed for suitability as some products cannot be analyzed by this method.
Available for: Ordinary food / Special food 
Service available for:
Albania
Saudi Arabia
Argentina
Australia
Austria
Bahrein
Belgium
Belarus
Bosnia Herzegovina
Brazil
Bulgaria
Canada
China
Cyprus
Croatia
Denmark
Egypt
United Arab Emirates
Estonia
Finland
France
Germany
Japan
Great Britain
Greece
Hong Kong
India
Indonesia
Ireland
Israel
Kazakhstan
Kuwait
Latvia
Lithuania
Luxembourg
Malaysia
Malta
Mexico
Montenegro
Norway
New Zealand
Netherlands
Oman
Poland
Portugal
Qatar
Czech Republic
Romania
Russia
Serbia
Slovakia
Slovenia
Spain
South Africa
Sweden
Switzerland
Turkey
Ukraine
Hungary
U.S.A.
Italy
Request a quotation