Label conformity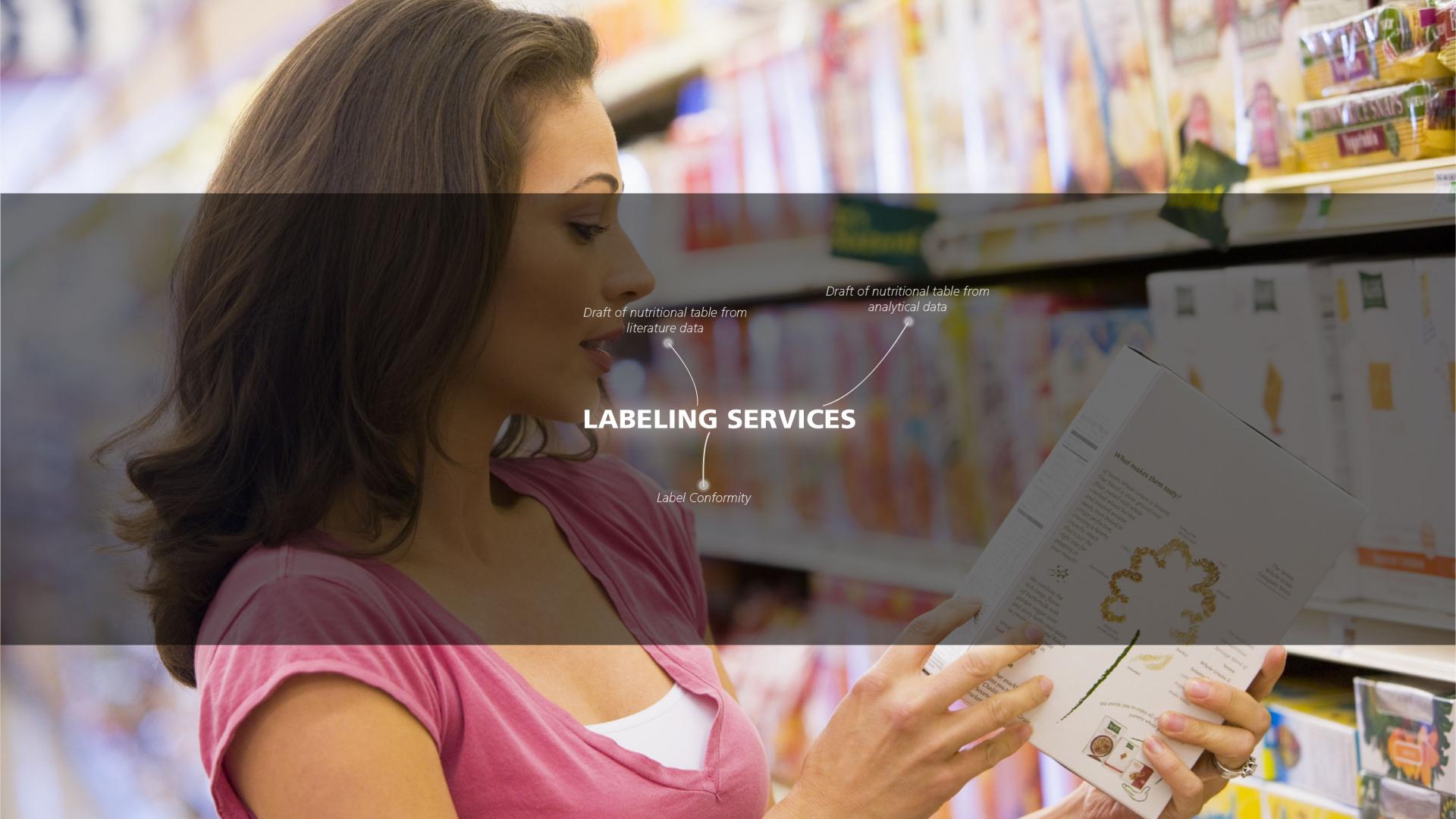 Label conformity
Food labeling regulations are constantly changing and becoming increasingly stringent. The challenge for the food industry is to ensure that product labels are compliant with all applicable legal requirements.
The first step is to determine the characteristics of the product to be labeled, making sure that all the ingredients (including additives) are allowed and used in quantities and/or types defined by the law of the countries where it will be exported. This step is critical to define the correct legal name of the product and the exact name of each ingredient.
The service can be performed in two ways:
1) Revision of existing labels: Review of all mandatory information, including claims / images / drawings on the label; creating a report containing comments and any corrections to be made to ensure that every label meets legal requirements.
2) Label creation: Creating a new label and a report containing all mandatory texts in the language of the country of destination. 
Available for: Ordinary food / Special food / Cosmetics / Consumer goods
Service available for:
Albania
Saudi Arabia
Argentina
Australia
Austria
Bahrein
Belgium
Belarus
Bosnia Herzegovina
Brazil
Bulgaria
Canada
China
Cyprus
Croatia
Denmark
Egypt
United Arab Emirates
Estonia
Finland
France
Germany
Japan
Great Britain
Greece
Hong Kong
India
Indonesia
Ireland
Israel
Kazakhstan
Kuwait
Latvia
Lithuania
Luxembourg
Malaysia
Malta
Mexico
Montenegro
Norway
New Zealand
Netherlands
Oman
Poland
Portugal
Qatar
Czech Republic
Romania
Russia
Serbia
Slovakia
Slovenia
Spain
South Africa
Sweden
Switzerland
Turkey
Ukraine
Hungary
U.S.A.
Italy
Request a quotation