EFSA EVALUATES TITANIUM DIOXIDE AS UNSAFE AS FOOD ADDITIVE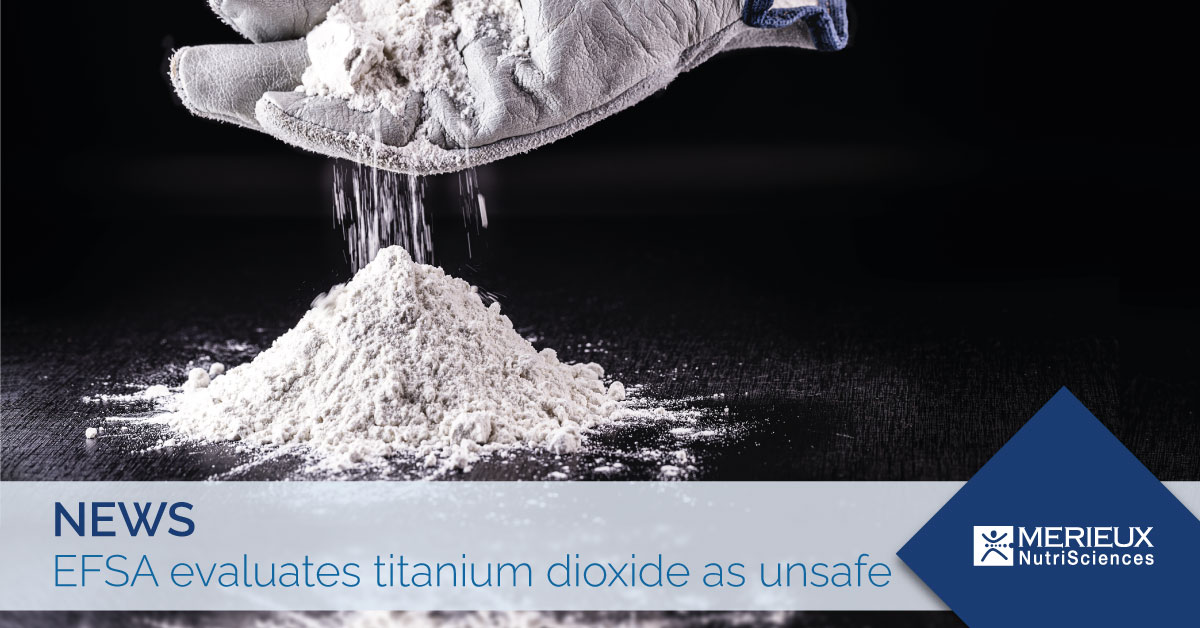 The European Food Safety Authority (EFSA) has evaluated the safety of the food additive titanium dioxide (E 171) concluding that it can no longer be considered safe when it is used as a food additive.
Based on the scientific data analyzed by EFSA, an accumulation of titanium dioxide particles in the human and animal organism and a prolonged exposure to this particles could have genotoxic effects and could cause cancer.
Titanium dioxide is currently authorized as a food additive (food colour) in the EU according to Annex II of Regulation (EC) no. 1333/2008; following this EFSA scientific assessment and to protect the public health, the European Commission could propose to EU Member States the withdrawal of this chemical compound (E171) from the list of food additives allowed by the European Union.
The main food categories that contribute to dietary exposure of E171 are bakery products, soups, broths, sauces, spreads and processed nuts.