EFSA RE-EVALUATED RISK FOR BISPHENOL A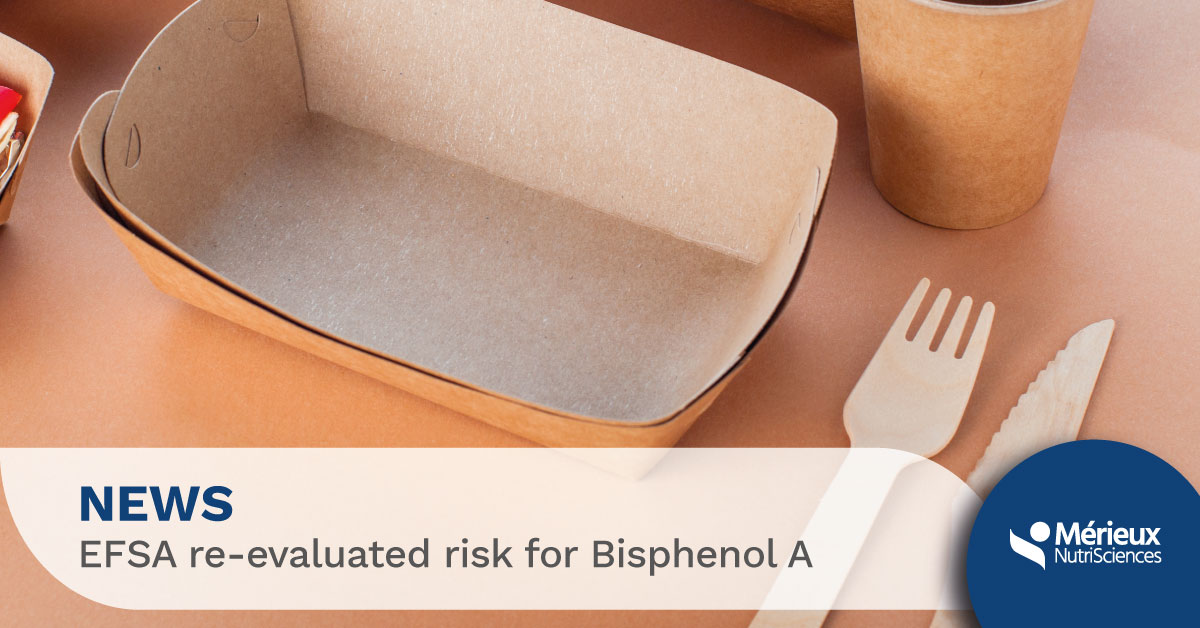 The European Food Safety Authority (EFSA) has re-evaluated the risks of Bisphenol A (BPA) in food and proposes to considerably lower the tolerable daily intake (TDI) from 4 µg/kg to 0,04 ng/kg (for each kilo of body weight). Public consultation is open until 22 February 2022.
Bisphenol A (BPA) is a chemical substance used for the production of plastics and resins that are used in the production of food contact material such as containers, bottles, tableware, tin coatings, etc. It is a chemical substance that can migrate in small quantities into food and beverages, posing a risk to human health.
The toxicity studies, in continuous evolution, have shown that BPA is an endocrine disrupter able to alter the development of the reproductive system and cause damage to the nervous and immune system leading to the onset of serious consequences such as allergic lung inflammation, obesity and breast cancer. There are numerous experimental researches in progress.