HERBS AND SPICES: RESULTS OF THE FIRST EUROPEAN CONTROL PLAN ON THE AUTHENTICITY PUBLISHED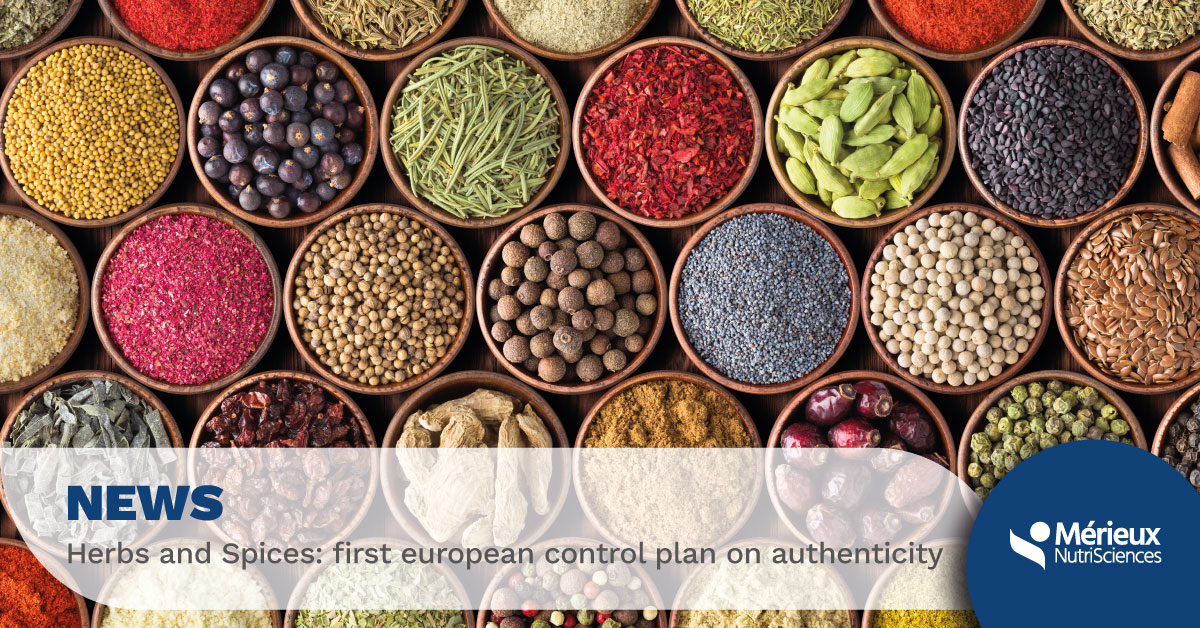 Herbs and spices are edible parts of plants that are added to foods due to their aromatic, beneficial, antioxidant, bacteriostatic and pharmacological properties.
Their supply chain is very articulated, long and globalized and they are subject, before their distribution to companies and consumers, to numerous post-harvest processes such as drying, cleaning, sanitization and packaging. This makes them very vulnerable to potential fraudulent manipulation by any operator involved at any stage of the entire process.
The European Commission has published the results of the first control plan on the authenticity of herbs and spices marketed in the European Union (the world's leading importer of herbs and spices) which was launched by the Directorate-General for Health and Food Safety and led by 21 Member States of the European Union, Switzerland and Norway.
The control plan was carried out on cumin, turmeric, oregano, paprika, chilli pepper, pepper and saffron, which were often reported as the subject of fraudulent practices. The results were as follows:
17% (323) of 1885 samples analysed, was the overall rate of suspicious samples. 

48% of oregano was found to be vulnerable to adulteration, mainly with olive leaves.

Pepper was found to be vulnerable to adulteration for 17%, cumin for 14%, turmeric and saffron for 11% and paprika and chilli for 6%.

Undeclared plant material and unauthorised dyes were detected in some samples analysed.

Lead chromate (in a sample) and high levels of copper were found in cumin, oregano and pepper, above the limits allowed by Reg. (CE) No 396/2005.
However, no specific trend could be observed as regards the rate of potential fraudulent manipulation at the various stages of the supply chain, consisting of the country of origin, importers, wholesalers, by processors and packers.