MONACOLIN K IN FOOD SUPPLEMENTS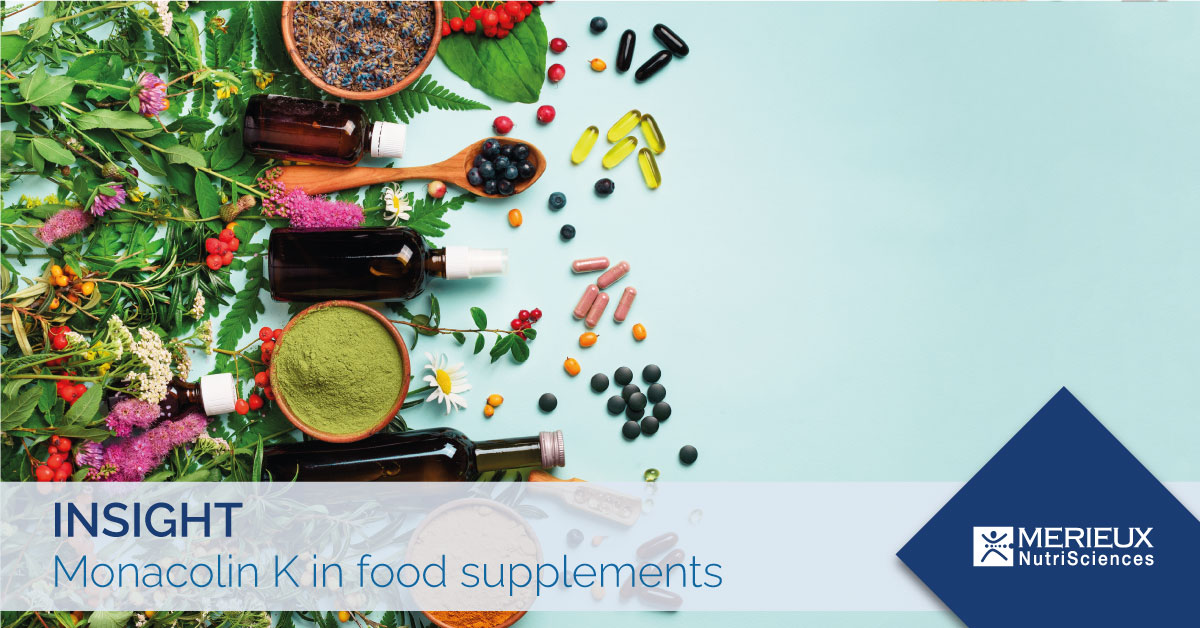 We are hearing more and more about monacolin K and the dosages used in food supplements.
The market for food supplements, in Europe, but particularly in Italy, which is confirmed as the first European market in the sale of these products, is constantly growing, as also shown by sector studies carried out in 2019/2020. This continuous development of the market makes it necessary to continuously update in terms of EU legislation to ensure consumer safety.
What is monacolin K?
Let's take a step back and try to understand more about the nature of this substance.
Monacolin K, an extract from red yeast rice fermented with Monascus purpureus, is a molecule with a cholesterol-lowering effect. The chemical structure of monacolin K is basically identical to that of lovastatin, a statin used in the pharmaceutical industry to lower blood cholesterol levels. 
Monacolin K has also been granted an EFSA (European Food Safety Authority) claim, in accordance with Regulation 432/2012, that at a daily intake of 10 mg per day, "Monacolin K from red yeast rice contributes to the maintenance of normal blood cholesterol levels".
EFSA: Safety assessments
Despite its low dosage in food supplements, it is the equivalence of monacolin K's structure and composition to lovastatin that generates numerous comparisons and debates on safety and how to take it, leading to increased attention on the issue. 
In recent years, upon request from the European Commission, EFSA has been asked to assess the safety of monacolin K and to advise on a daily intake that does not raise health concerns. However, based on the available information and the various uncertainties highlighted, the EFSA Panel was unable to identify a daily intake of monacolin K from fermented red yeast rice that would not raise concerns about adverse health effects. 
Latest updates
As recently occurred with botanical species containing hydroxyanthracene derivatives, the latest updates at European level suggest that a regulatory update is imminent. 
Indeed, the intention is to update Annex III of Regulation 1925/2006 on substances subject to restrictions and substances under European Community surveillance. It is assumed that monacolin K will be subject to warnings regarding its use in doses of less than 3 mg per day and to continuous monitoring.