PROPOSED UPDATE FOR THE CALIFORNIA'S PROPOSITION 65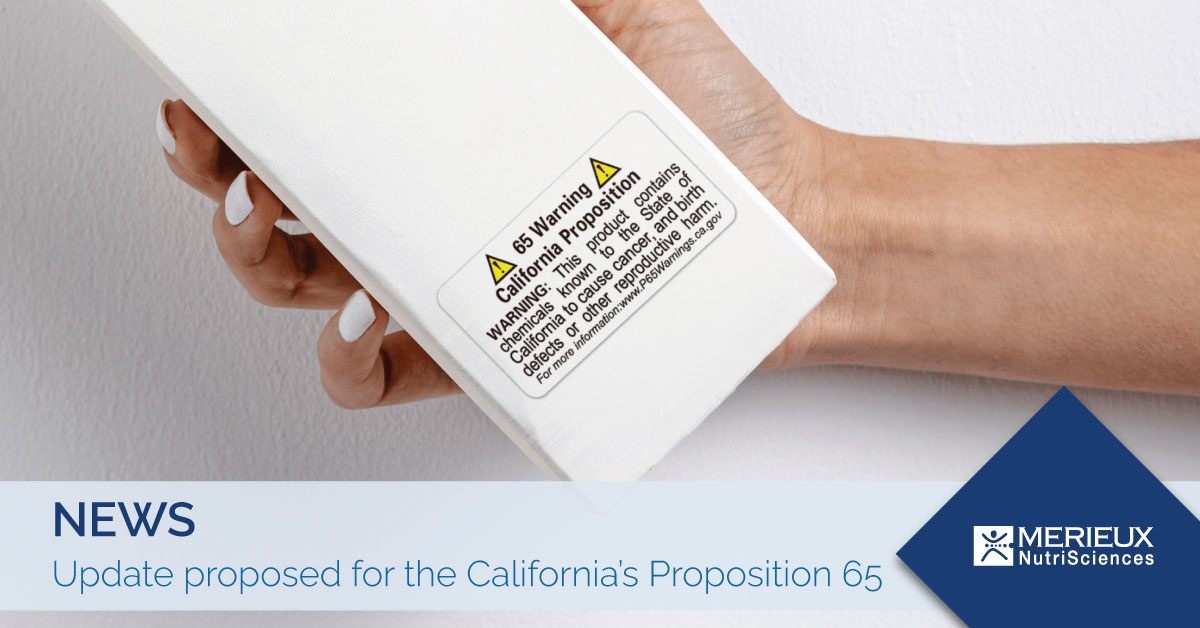 The California Safe Drinking Water and Toxic Enforcement Act (1986) is a law that regulates the presence and the limits of different chemical substances in products marketed in the Californian territory and that prohibits the release of these substances into drinking water sources by productive companies.
The law lists more than 1000 chemical substances (updated annually) capable of causing cancer, congenital malformations and reproductive problems and it requires that all consumer goods (food, drugs, food supplements, toys, footwear, children's goods, stationery, electrical goods, etc.) which contain these chemical substances must have warning labels and/or pictograms designed to inform the consumer of the exposure to the risk.
The warning label shall contain the HAZARD LOGO and the word WARNING and it shall appear in one of the two forms provided for:
the extended form containing the name of the chemical substance present in the product, the type of toxicity and the link to the Regulation for more information. https://www.p65warnings.ca.gov/
the short form containing the type of toxicity associated with the product and the link to the regulation for more information. https://www.p65warnings.ca.gov/
On 8 January 2021, the Office of Environmental Health Hazard Assessment (OEHHA) proposed some significant changes to the content and conditions for use of the short form warning.
The proposed changes provide for the inclusion in the short form warning of at least one toxic substance responsible for the risk associated with the product and that this warning form may be used only if:
the total surface area of the package does not exceed the 32,26 cm2

the size and shape of the product package do not allow the use of the extended form of the warning.

the entire warning is printed in a type size no smaller than the largest type size used for other   consumer information. (in no case shall the warning appear in a type size smaller  than 6-point type).

this is not about online purchases and/or purchases of catalogs
EXAMPLE OF THE PROPOSED NEW SHORT FORM WARNING
⚠️ / WARNING: cancer risk from [Chemical Substance name] www.P65warnings.ca.gov
Learn more: https://oehha.ca.gov/proposition-65/crnr/notice-public-hearing-and-exten...