Tropane alkaloids and food contamination: the number of alerts and increase of foodborne outbreaks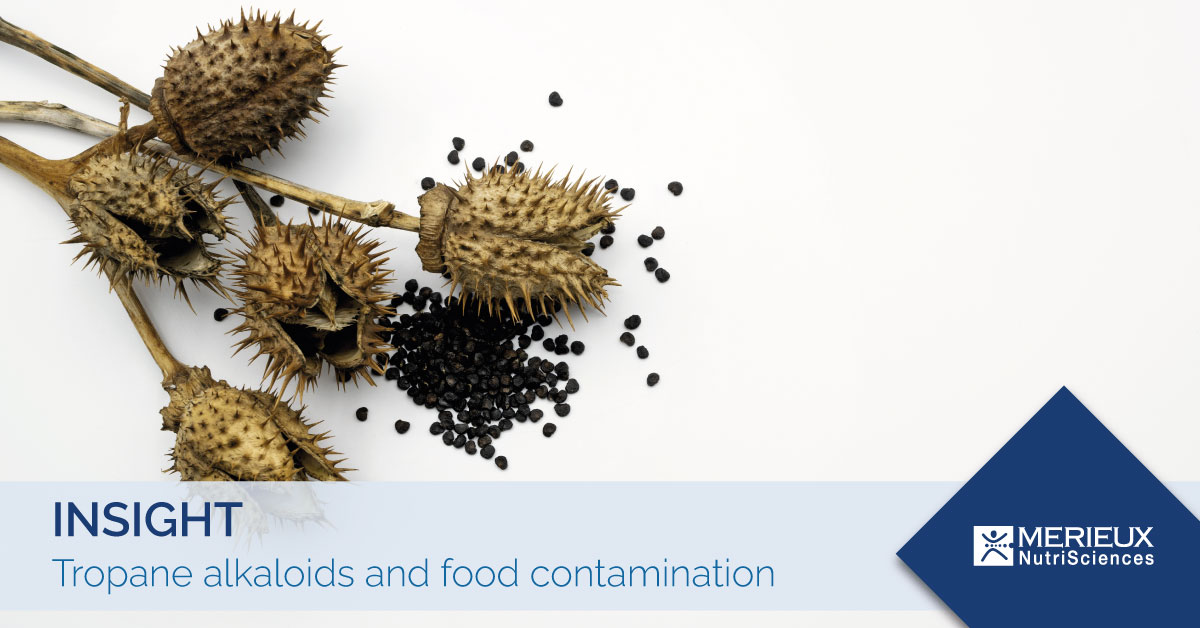 Tropane alkaloids are toxic secondary metabolites naturally produced by plants belonging to the genus of Brassicaceae, Solanaceae, Proteaceae, Rhizophoraceae and Erythroxylaceae. The production of tropane alkaloids is a valuable defence mechanism for plants against the pest infestations but at the same time it also represents a worrying source of contamination for food and feed.
Tropane alkaloids poisoning can have adverse effects on human and animal health such as dry mucous membranes, skin redness, pupil dilation, dizziness, impaired vision, palpitations, disorientation, hallucinations, respiratory failure and paralysis of the parasympathetic nervous system.
The contamination of food and feed with tropane alkaloids is a very worrying food safety issue which is constantly increasing. From 2019 to today, tropane alkaloids have been responsible for numerous food alerts (over 50) and of serious foodborne outbreaks including:
the foodborne outbreak that occurred in Uganda in 2019 which was caused by soya-based humanitarian aid contaminated with tropane alkaloids of Datura stramonium and responsible for over 300 hospitalizations and 5 deaths. (Data source: Safety Hud)

the foodborne outbreak that occurred in Slovakia and the Czech Republic in March 2021 which was caused by a puree of frozen spinach contaminated with tropane alkaloids of Datura stramonium and responsible for over 100 hospitalizations. (Data source: Safety Hud)
The main food products subject to contamination by tropane alkaloids are products based on cereals such as buckwheat, millet, sorghum and maize, vegetables, legumes, tea and infusions, oil seeds, food supplements and honey.
Managing the food contamination by tropane alkaloids is not easy because the plants that produce these toxic molecules are ubiquitous and they are able to easily infest any type of cultivation and harvest. In order to mitigate the risk, it is essential for the farmer to respect good agricultural practices (GAP) and good storage and product transport (GSP) practices, including:
the choice of the most suitable soil for a specific cultivation and its remediation before each crop.

the use of certified and resistant seeds to ensure the quality of raw material.

the correct crop rotation and a good timing of product collection.

visual inspections of field crop, identification, eradication and appropriate disposal of weeds.

the control of weeds through adequate concentrations of fertilizers and fungicides within the limits provided by current legislation.

the accurate cleaning of the storage and transport containers of the product.
Furthermore, a careful selection of suppliers and geographical supply areas of raw materials, compliance with good food manufacturing practices (GMP) and constant quality control (HACCP, ISO 22000, analytical and audit plans) are essential for the food industries (at each stage of production) in order to produce food safe and compliance with current regulations and to ensure the success of corporate productivity and the well-being of public health.