MAXIMUM RESIDUE LIMITS OF PESTICIDES
New three-year monitoring plan approved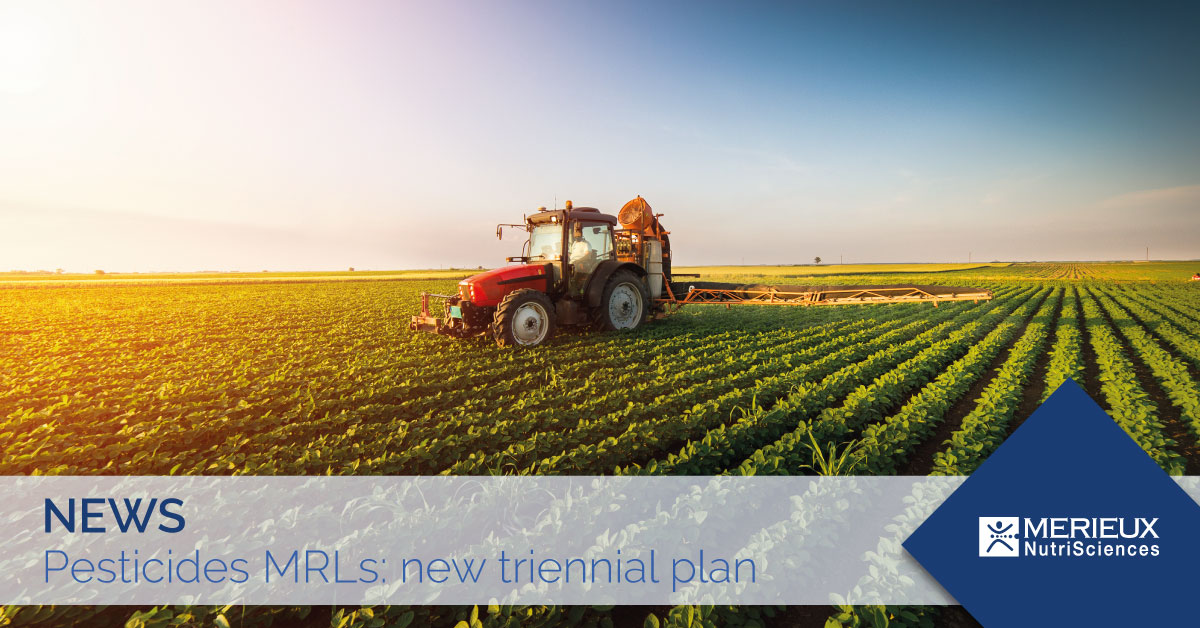 As well as for food additives, which we talked about last week (if you haven't read it yet, you can do it here), also for plant protection products or pesticides used on food there are maximum residue limits that are constantly reviewed and modified.
EU Reg. 396/2005 regulates the Maximum Residue Limits (MRLs): it lists which substances can be used on which food products and which residual quantities are permitted at the time of marketing.
The thresholds are revised every three years because the use of pesticides changes at a very rapid pace and it is thus necessary to constantly monitor the exposure of the final consumer for the food products that are part of the diet (30-40 products on average in the European Union).
The evaluation for the three-year period 2021-2023 was recently approved with EU Regulation no. 585/2020 that contains the directives on products and pesticides to be kept under control. The Member States will perform 683 samplings on at least 32 food products of plant and animal origin, and will send the results to EFSA.
It is also important to emphasize that these controls are conducted independently from other pesticide monitoring programs by each country.
The products in question are divided as follows: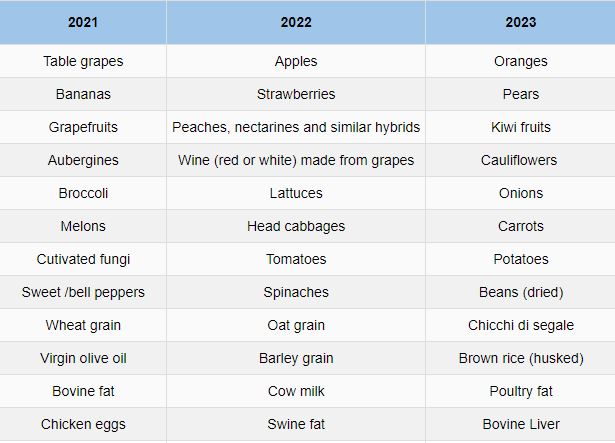 As for the pesticides involved, the list can be consulted in the text of the Regulation.
Once again, as mentioned for food additives, it is important to let the public know about these procedures in order to create more awareness on the degree of safety that applies to the European agro-food sector.